There comes a time when every business owners needs to decide what to do with their financial books. Will they continue to manage them on their own or will they hire a full-time person to take care of it for them? What about the option of hiring a local bookkeeping company?
Before you can answer those questions, it's a good idea to know exactly what a bookkeeping service is, what a bookkeeper does, and other reasons you might want to hire one.
How Well is Your Cash Flow Flowing?
For a solopreneur or a small business cash flow is the lifeblood of your livelihood.
That's why attention to detail should be number one on your list when considering hiring a bookkeeper. You'll appreciate it when they review your balance sheets, profit and loss statements, and most importantly your cash flow.
You should also be able to trust your bookkeeper to review your sensitive financial data, so be sure to ask if they are bonded, certified and licensed.
Accurate, Solid Books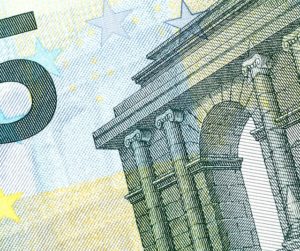 If your books aren't in order, your business isn't going to be on solid financial footing.
A bookkeeping service starts by carefully reviewing your business checking account, runs reports on your accounts payable and your accounts receivable, and generally ensures that all your data is complete, timely, and above all, accurate.
Once your books are in order, your bookkeeper can then take the next steps.
A Variety of Bookkeeping Services Available
No matter what time of year, your bookkeeping services should include a combination of in-person, online, and cloud-based services to leverage technology and ensure accuracy. You don't just want to hear from them during tax season.
A sampling of services:
Payroll Services: Weekly, biweekly, or monthly, per your instructions regarding amounts to pay. Your bookkeeper should also be able to process and file all the appropriate payroll taxes and payroll tax forms.
Accounts Payable Services: Record, track, and pay all your vendor bills.
Accounts Receivable Services: Record and track all your customer invoices and your payments.
Reconciliations: Review and balance bank and credit card transactions. If there are any issues, your bookkeeper should notify you of any discrepancies and resolve them.
Reporting: Generate financial reports based on the collected data
Additional Financial Services
Bookkeeping is just the tip of the iceberg when it comes to the variety of financial services that your bookkeeper should offer. Be sure to ask if your bookkeeper can help with these services:
Accounting: Personal and business tax preparation, estimated quarterly tax discussions, management services, and filing your taxes on an individualized and/or business basis.
Budgeting: Cash forecasting and cash flow analysis.
Financial Analysis and Planning: For your business and/or personal accounts.
Bill Paying: For your rent/mortgage, office phone and fax lines, cell phone, subscriptions, dues, newspaper, internet service, credit cards, and other recurring monthly bills.
San Rafael Bookkeepers
Now that you have an idea of what to look for in a bookkeeper, take the time to review the other pages of our website. You'll find that we are not only one of the most experienced bookkeeping teams in the 94901 area, but are small business specialists. Give us a call at 415-455-9455 to discuss any of your needs.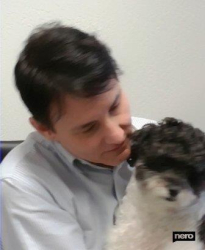 Latest posts by Brandon Dante
(see all)
We go beyond Wealth Management & accounting
We proudly provide all the in-person and virtual services you need to take your business and your life to the next level without stress, overwhelm, or outlandish fees.