Books in Balance specializes in delivering expert, affordable bookkeeping services for small businesses, sole proprietors, and nonprofits in the San Francisco area.
No matter how small your business, we function as your accounting department — helping your business run more smoothly and profitably. And we do it within your budget.
What We Do
Books in Balance offers a range of bookkeeping services. Mix and match, or let us handle everything, depending on your needs and price range.
Ongoing Bookkeeping
We serve as the bookkeeping department of your business, keeping your financial records organized. We manage your bookkeeping software, handle all your receipts, check in with you regularly, and coordinate with your CPA.
Emergency Bookkeeping Interventions
Gearing up for an IRS audit? Have some other pressing challenge? We can help. We'll assess the state of your records (we've seen everything, trust us) and handle your situation. Kick things off with a free consultation.
Accounting System Setup
Want a better way to manage your finances? There are many different software options designed for different situations. We'll take a look at your business, recommend a solution, and get you set up.
QuickBooks Training
Want to get the most out of QuickBooks or become a power user? We offer both one-time and ongoing training sessions.
Payroll Services
Payroll can get complicated as your workforce grows. We act as the payroll arm of your business, handling payment of both W2 and 1099 employees.
Special Services
Got a need you don't see listed here? Get in touch for a free consultation—and let's discuss how we can help your business thrive.

Why Use a Bookkeeper?
Smooth Sailing at Tax Time
A bookkeeper keeps your financial records, handles your receipts, and makes sure your tax season is free of errors and stress.
A Detailed Look at Your Finances
A bookkeeper can assess your finances, determine where your money is going, and identify opportunities to save or earn.
Advice That Saves You Money
LLCs, sole proprietorships, S-corps—is your business using the right legal structure? Each one has tax implications. We'll help make sure you're using the right one. 
More Free Time to Do What You're Good At
You didn't start your business to get bogged down in the financials. A bookkeeper takes it all off your hands.  
More Capacity to Grow Your Business
As your business grows, things get more complicated. We'll help you handle payroll, international taxes, and more so you can expand without the headaches. 
A Service That Pays For Itself
Between financial reporting, saving you time to earn more money, and eliminating costly tax errors, bookkeeping is worth far more than you pay.

Work With a Professional San Francisco Bookkeeper
The smaller your business is, the easier it is to handle your bookkeeping yourself. But if you want room to grow—or to free up time to focus on what you're good at — you'll eventually need a bookkeeper.
Let's talk. Get in touch for a free consultation at our San Francisco office located on Sutter Street. Call now to set up your appointment, (415) 455-9455.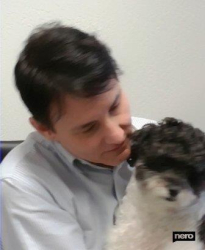 Latest posts by Brandon Dante
(see all)
We go beyond Wealth Management & accounting
We proudly provide all the in-person and virtual services you need to take your business and your life to the next level without stress, overwhelm, or outlandish fees.