The "Protecting Americans from Tax Hikes" Act of 2015 was signed into law on December 18, 2015. The law renews a long list of tax breaks known as "extenders" that have been expiring on an annual basis. This legislation makes some of the rules effective through December 31, 2016.
Other pieces of legislation are effective through 2019, while some are even effective permanently. Provisions in the Act also make changes to existing tax rules that were not part of the earlier extenders. All of these changes will definitely affect your tax planning now and in future years so I'm sharing it here for future reference for my clients.
This blog is first of a two-part article that is of interest to anyone, whether or not you claim deductions.
The Latest and Greatest Tax Deductions
• The provision for tax-free distributions from IRAs to charities is now permanent. When you're age 70½ and over, this tax break lets you make a qualified distribution of up to $100,000 from your IRA to a charity. The transfer counts as a required minimum distribution and is excluded from your gross income.
• Homeowners can now exclude mortgage debt cancellation or forgiveness of up to $2 million for 2015 and 2016. Discharges of qualified mortgage debt can also be excluded after January 1, 2017, if you have a binding written agreement in effect before that date. However, this tax break is only available for your principal residence.
• Eligible students may claim a tuition and fees above-the-line deduction for qualified higher education expenses for 2015 and 2016. For 2015 tax returns, if you or a family member is an eligible student, you may be able to claim the maximum deduction of $4,000 when your adjusted gross income (AGI) does not exceed $65,000 (or $130,000 for joint filers). The maximum deduction is $2,000 when your AGI is less than $80,000 ($160,000 for joint filers).
• The deduction for up to $250 of out-of-pocket eligible educator expenses is now permanent. This expense will be indexed for inflation beginning with your 2016 tax returns. You claim this deduction "above the line," which means that it's available even if you don't itemize. But if you do itemize, you can also generally claim qualified expenses above $250 as a deduction subject to a 2% of your adjusted gross income limit.
• The optional itemized deduction for state and local sales taxes in lieu of deducting state and local income taxes is now permanent. This deduction is especially beneficial if you live in a state with no income tax such as Alaska, Delaware, Montana, New Hampshire and Oregon. Plus, even if you live in a state where you do pay sales tax, you may also benefit when you purchase a large ticket item such as an automobile, boat, or RV.
• When you itemize, you can treat mortgage insurance premiums as deductible home mortgage interest in 2015 and 2016. The deduction is subject to phase-out based on
adjusted gross income.
Stay Tuned for Part 2
This completes the first of a two-part blog on Protecting Americans from Tax Hikes" Act of 2015. The second part of this article will be published here in a few weeks.
If you happen to have questions related to these or other, less commonly encountered provisions of the new law, please call our office at (415) 455-9455.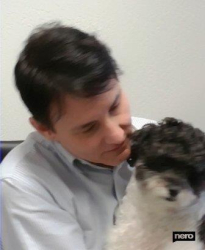 Latest posts by Brandon Dante
(see all)
We go beyond Wealth Management & accounting
We proudly provide all the in-person and virtual services you need to take your business and your life to the next level without stress, overwhelm, or outlandish fees.